Big businesses have unlimited marketing resources, where small businesses and freelancers have to keep hustling to continue revenue flow.
​
Design an accessible third-party app for Android mobile devices that highlight users' favorite local and undiscovered small businesses.
​
Design considerations: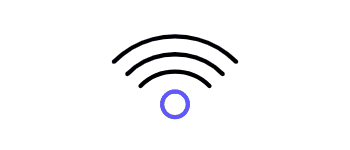 Accessing in low-bandwidth conditions for those without high-speed internet.
Adding meaning to personalize functions and allow for emotion.
Promoting others through personal connections and touch points.
rachael legge, eduardo paz
We conducted secondary research to get a better understanding of how to design an app that performs well with low bandwidth. The UX Planet website provided us with seven key practices to take into consideration while designing for poor connectivity.
insight 1
Rich high resolution images are data-consuming. We wanted to prioritize images and compress high resolution pictures.
insight 2
'Text only' versions of apps can be used in times of poor connectivity. We decided to make a 'Text only' feature to allow users to still access the data / information in the app.
insight 3
​Facebook & Twitter have a Lite version of their apps that are minimalistic & low on graphics, providing the bare essential content. We decided to research companies that design 'Lite' based apps.
Having completed our secondary research, we organized our insights effectively by leveraging the design considerations outlined in the brief as categories. This approach helped us distill the essential features we aimed to incorporate into our final design, providing us with valuable direction moving forward.
Supports Local Businesses
Locally supports small businesses by highlighting and sharing the stories of local businesses / freelancers to users. The app enables users to discover new merchants & services around them while minimizing bandwidth utilization.
Text-only
The main navigation pages have a text-only toggle switch to make the application consume the least amount of bandwidth possible yet still enable the user to discover local businesses.
Locally allows users to connect with friends to share local spots that they have visited and liked. The app enables users to join and invite friends to events hosted by local businesses.
Dropdown feature
On business and freelancers pages there are drop-down features that allow the users to easily scan and select the information they need to access while preserving data
Prior to embarking on this project, I had not previously worked with Adobe XD or designed for an Android mobile device. As a result, this project provided me with an excellent opportunity to broaden my skill set and expand my familiarity with new software and user interface techniques. The compressed one-week timeline presented a challenge, which prompted me to adapt my design thinking and research strategies to ensure that I delivered a high-quality product that met all the design criteria outlined in the brief.
​
While the compressed timeline did not allow for extensive user testing, I plan to allocate more time for this vital stage in future projects. I am deeply grateful for the opportunity to work alongside such an exceptional teammate, Eduardo, whose remarkable skill set and collaborative approach made this project both productive and enjoyable.
How might we design a solution to empower the community to highlight small businesses and/or creators through a platform of discovery?
Locally combines social media and location-based services to introduce users to local businesses / services curated specifically for them. The app enables the user to discover new merchants and services around them while minimizing bandwidth utilization.
Before commencing the design process, we thoroughly analyzed popular lightweight apps to gain inspiration and identify potential areas for improvement. Our approach involved carefully examining user reviews on the app store to identify key features and areas where these apps could be enhanced.